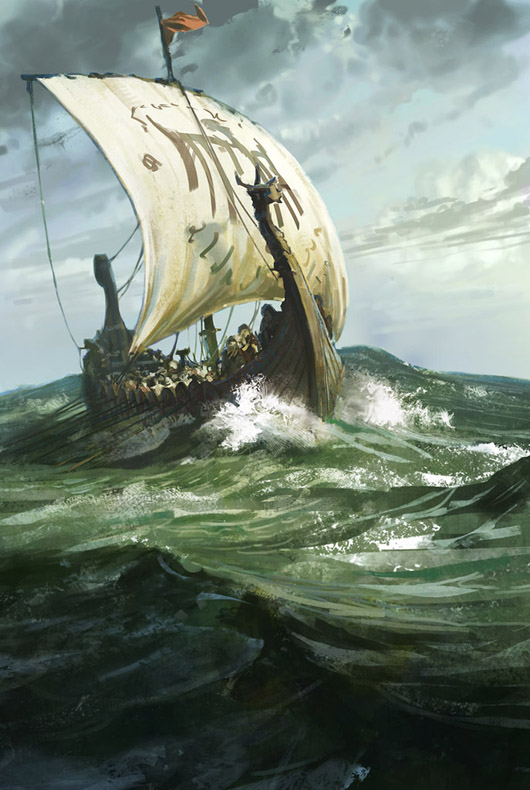 My colleagues and I decided to make a little list of things we could sketch when there is time between projects etc. First up was " A viking or pirate -ship at sea"
For the next one I shall do some thumbnails first to help make the composition less boring.
Here is Philippe's version.